This medical protective clothing is for clinical medical personnel using. It intended to prevent to Virus form patient to healthcare workers which can be passing through air or liquid.
【Storage Conditions】
-Store in dry, clean and well-ventilated areas;
-Temperature in 0-40℃ is appropriate,
-Humidity is not higher than 80%;
-Keep away from fire, dust exposure
-Avoid direct sunlight.
● One-piece structure, the structure should be reasonable, easy to put on and take off, the bonding part is tight, the surface is dry, clean, free of mildew, adhesion or heat sealing and other processed parts are smooth and sealed without bubbles.
● In line with international GB 19082-2009 "Technical Requirements for Medical Disposable Protective Clothing", it provides barriers and protection for medical staff and is for single use only.
● Resistance to synthetic blood penetration up to level 5
● Surface moisture resistance reaches 4
● Soft, light and breathable, moisture-permeable weight 6800 g / m2 * day


| | | | |
| --- | --- | --- | --- |
| Part No. | Product Name | Steile | Packing |
| FHF-01W-185-2-02 | Medical Protective Clothing (Non-sterile) | N | 1 set / bag, 30 sets / carton |
| FHF-01W-185-2-023 | Medical Protective Clothing (Non-sterile) | N | 1 set / bag, 40 sets / carton |
| FHF-01W-185-1-02 | Medical Protective Clothing (Sterile) | Y | 1 set / bag, 30 sets / carton |
| GLF-01W-185-2-01 | Isolation suit (Non-sterile) | N | 1 set / bag, 30 sets / carton |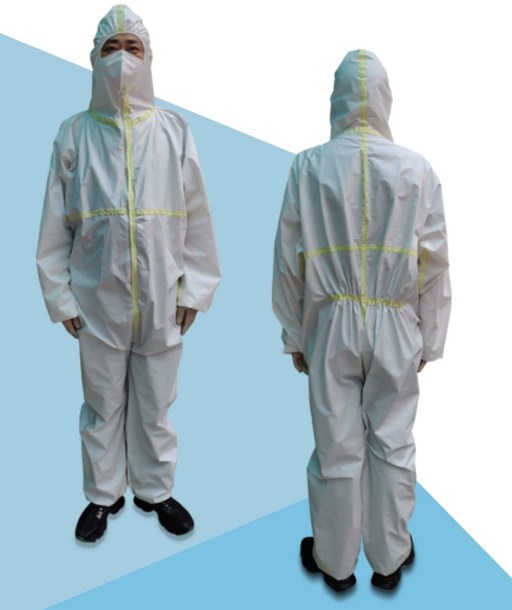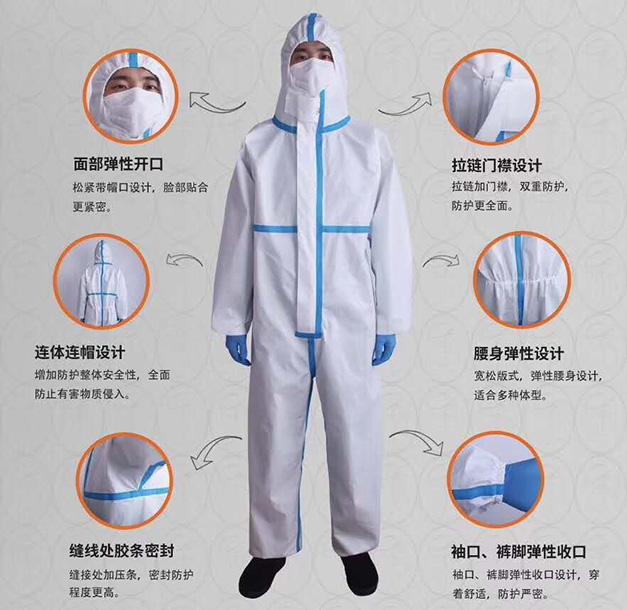 Record number: Yuesui Machinery Emergency Record No. 028